After looking on enviously at our homebrewing friends, Dave and Sandy's barrel-aging kits, we gave in and ordered ourselves a couple of barrels to age beers in!
Beer Can Lah embarks on our Beer Cask Lah project and we're now the proud owners of two 3-litre, medium+ char American oak cask for aging high gravity beers in. We have been discussing for awhile whether we should get some so we can experiment with our homebrews and conditioning spirits we buy, and now having two small kegs will allowing us to do more experimenting.
As they have a large surface area to volume ratio – they are, smaller kegs after all – the oak flavours should impart into the drinks much quicker than the hulking barrels you'd find at a vineyard or whisky rickhouse. Also, the warm climate here will definitely speed up the process, so we're looking at an initial three-month aging timeline and see how things go from there!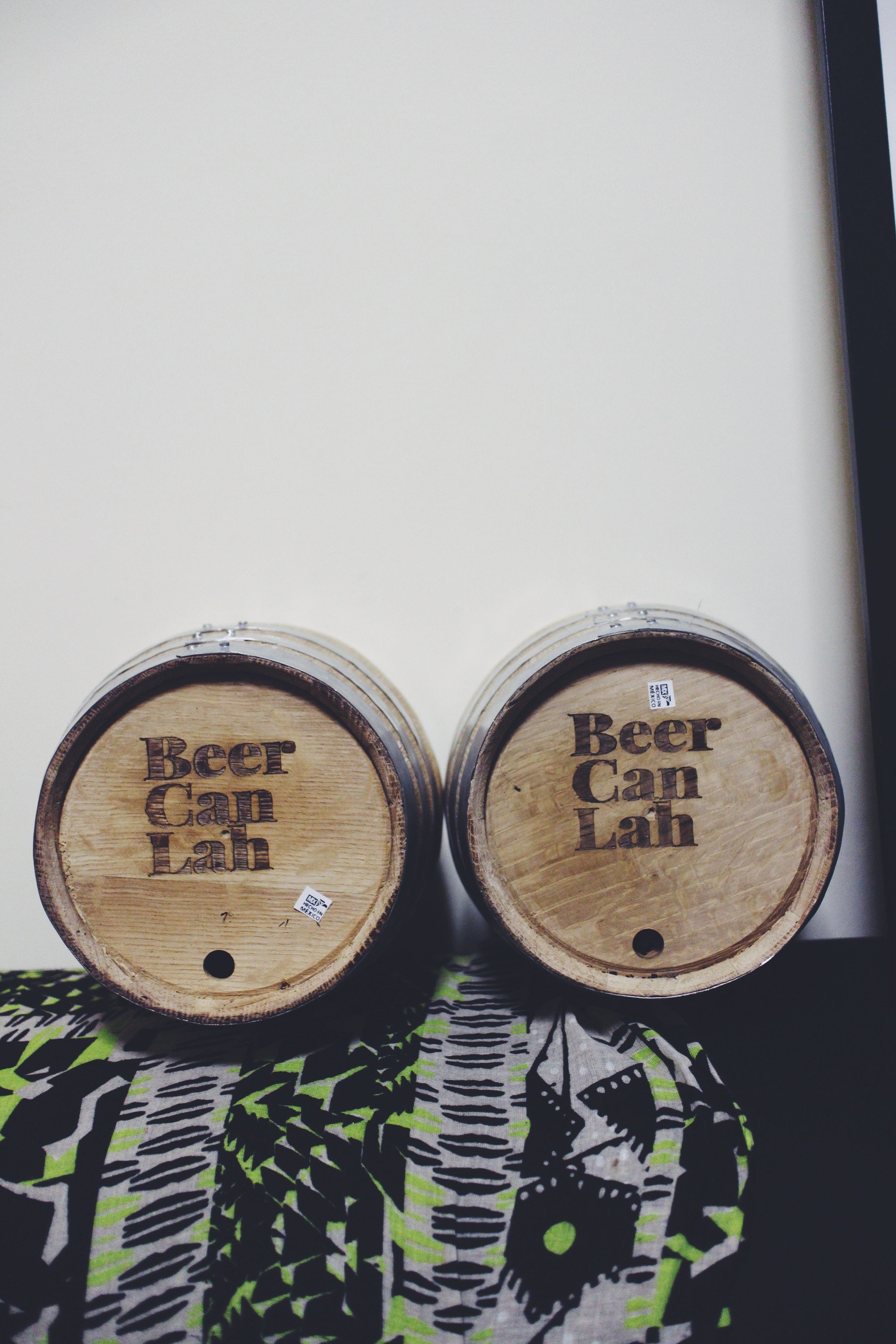 The first thing we will age in them once we have conditioned them is a Russian Imperial Stout of around 10% abv. Natasha wants to experiment with aging gin after she discovered Citadelle Gin (Nat's note: Read about it here – it's the whisky drinker's gin with lots of character!) Hopefully three months will be enough time for our Russian Imperial Stout to age in the barrels – we want it to be ready in time for December's homebrew meet up!
Buy your own
If you want to get in on this too, you can buy your barrels from Barrels Online. We paid USD$38 each for our steel hoop barrels (prices range from USD$25 for a 1-litre black hoop to USD$100 for a 20-litre steel hoop barrel) and paid USD$50 in shipping. They come with spigots, bungs and a stand and are made with American white oak. They arrived about two weeks after we ordered them.
The barrels are made in Mexico, though the store we bought them from is American. One cool feature about this store is that they also allow laser engraved images on the front face of the barrel – we, of course, took the opportunity to brand it with our Beer Can Lah logo. I think they make a nice addition to our home. It makes us look like proper brewers :)