It's certainly an exciting time to be a homebrewer in Singapore – we're just about coming down from the high of this year's iBrew challenge and now us moonshine makers have a new homebrew store to shop at. 
Set up by Neo Say Wee and Five & Dime co-owner and beer enthusiast Hsu Chen Kang, the River Valley store isn't so much of a reincarnation of Neo's old Telok Blangah outpost closer to the city. For one, the store will now have fixed opening hours (instead of previously having to make an appointment with Neo), and their shelves stock a whole lot more stuff previously unavailable in Singapore. We're a little sore that the store closes at 6pm though, which makes it pretty inaccessible for desk-bound people like us to visit on a weekday.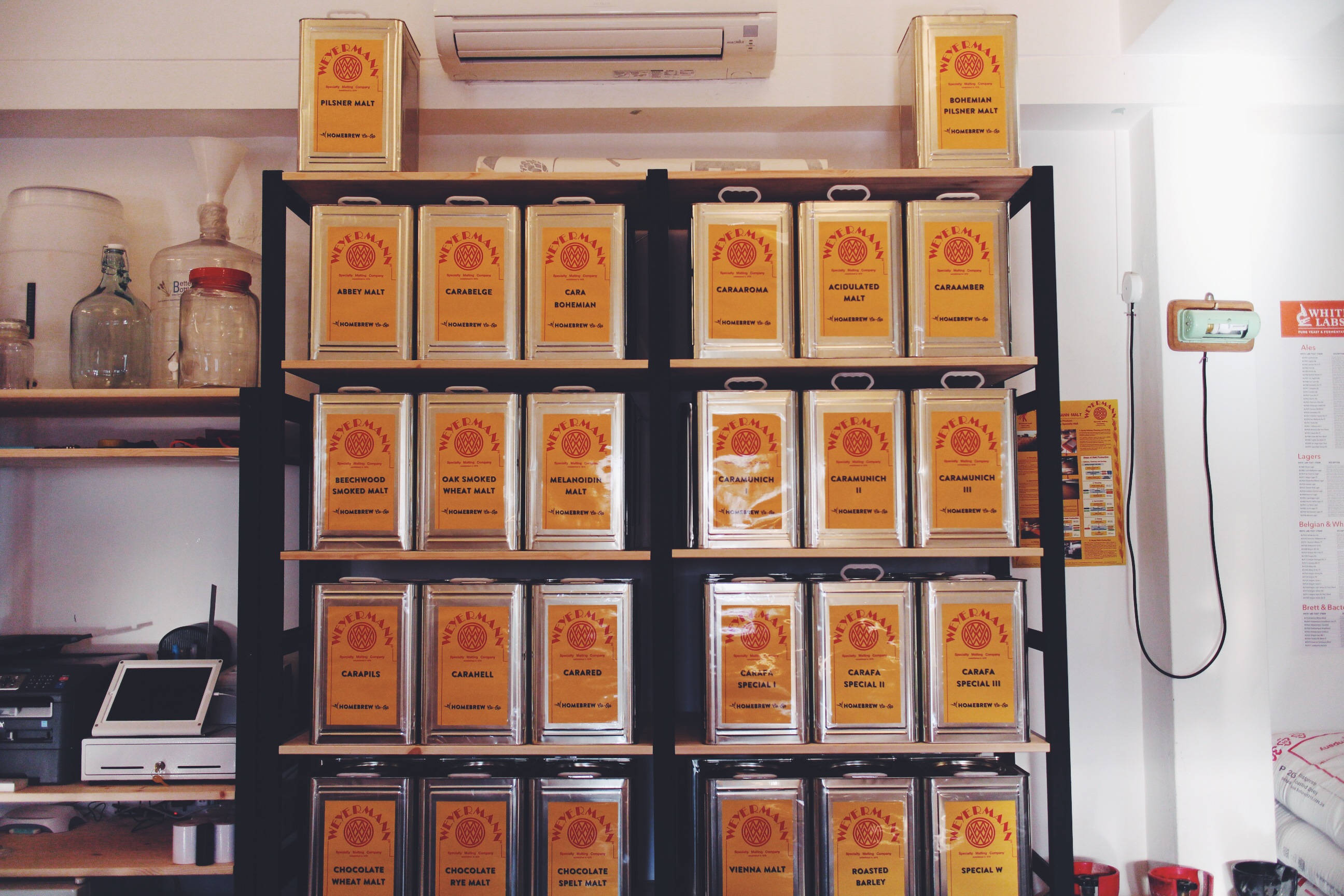 Yepp, you're probably squealing to yourself, just like we did when we saw the wall of Weyermann specialty malts stocked in the biscuit tins he used to do at the Telok Blangah shop. The Homebrew Co-op website also mentions the availability of Weyermann's unhopped wort extract, which we're particularly excited about after producing a pretty damn good batch of beer from it.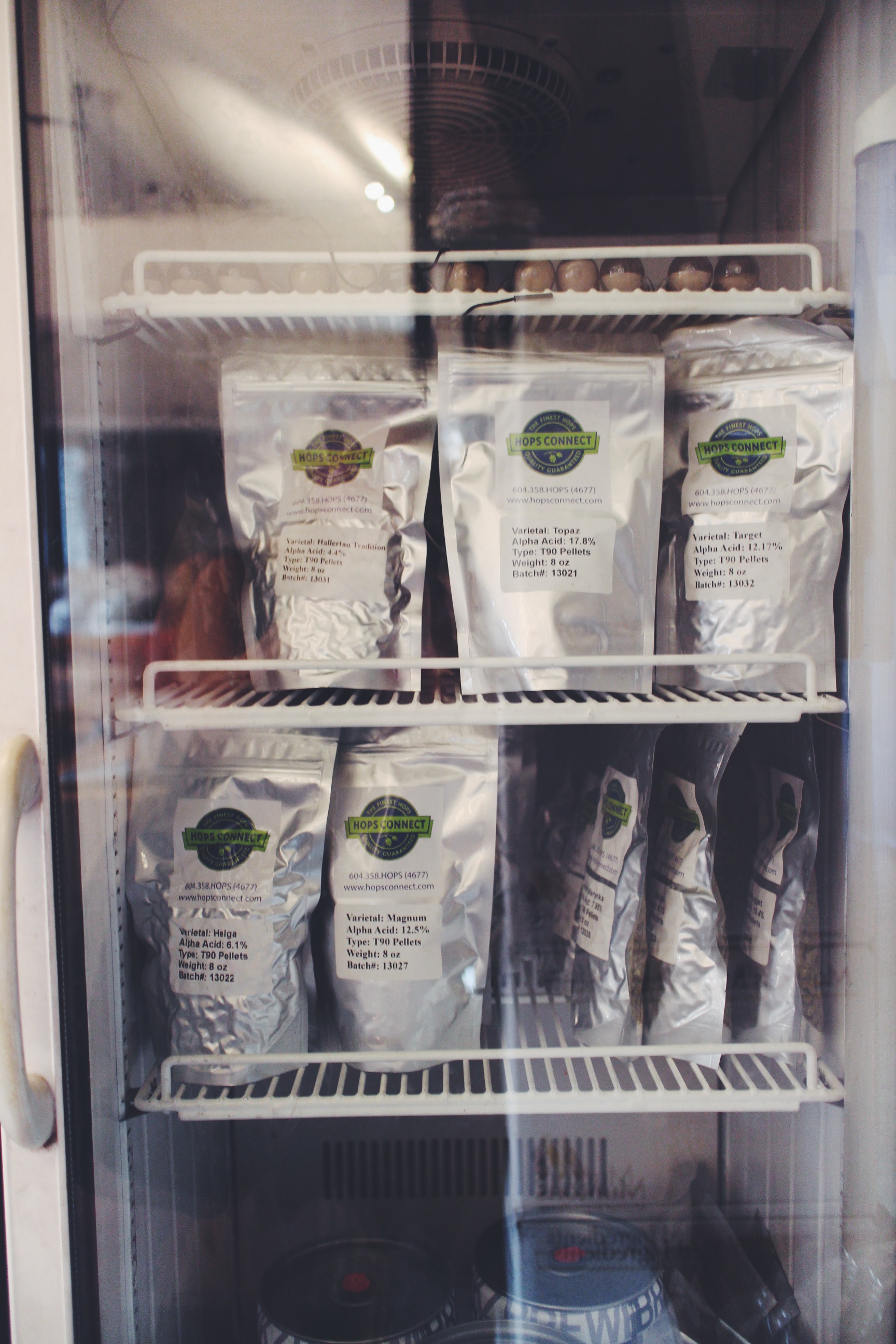 Hops Connect's Jon O'Connor also mentioned to us that he's stocked his full range of hop pellets here (see his website here for the list) alongside Hopsteiner and Australian hops. The fridge also holds a range of White Labs yeasts – sweet!
But more than just a retail store for us to go broke in, the Homebrew Co-Op will also host beer-related classes for beginner and advanced brewers. The website currently lists craft beer tasting and how to brew classes by Neo, yeast health classes by fellow homebrewer (and iBrew 2014 best bottled beer winner, we must add!) Hong Yee and hops appreciation sessions with Hops Connect's Jon O'Connor.
The store's currently still in its soft-launch phase, as you can tell by the boxes in the pictures, so be patient with them. And oh, bring cash! They're still waiting for their POS system to arrive. The Homebrew Co-Op is located in a shophouse-like space above Five & Dime restaurant not too far off Mohamed Sultan Road and Oxley Road (which links River Valley Road to Orchard Road). To enter, walk to the back of the building, and look out for the signboard and glass door leading into the breezy second-level space.
Go crazy!
297A River Valley Rd
Tel: 87167161
www.homebrewco.com.sg