So sometime back in March, we had Jerome Lee and Jeri Chua, a freelance writer and photographer from the very dapper Esquire Singapore come brew two beers with us for a story. The awesome piece chronicling his first-hand experience making a brew is now in the September issue of the magazine! See under the cut for photos of the gorgeous pages, and more about the beer we made for Jerome and the Esquire crew.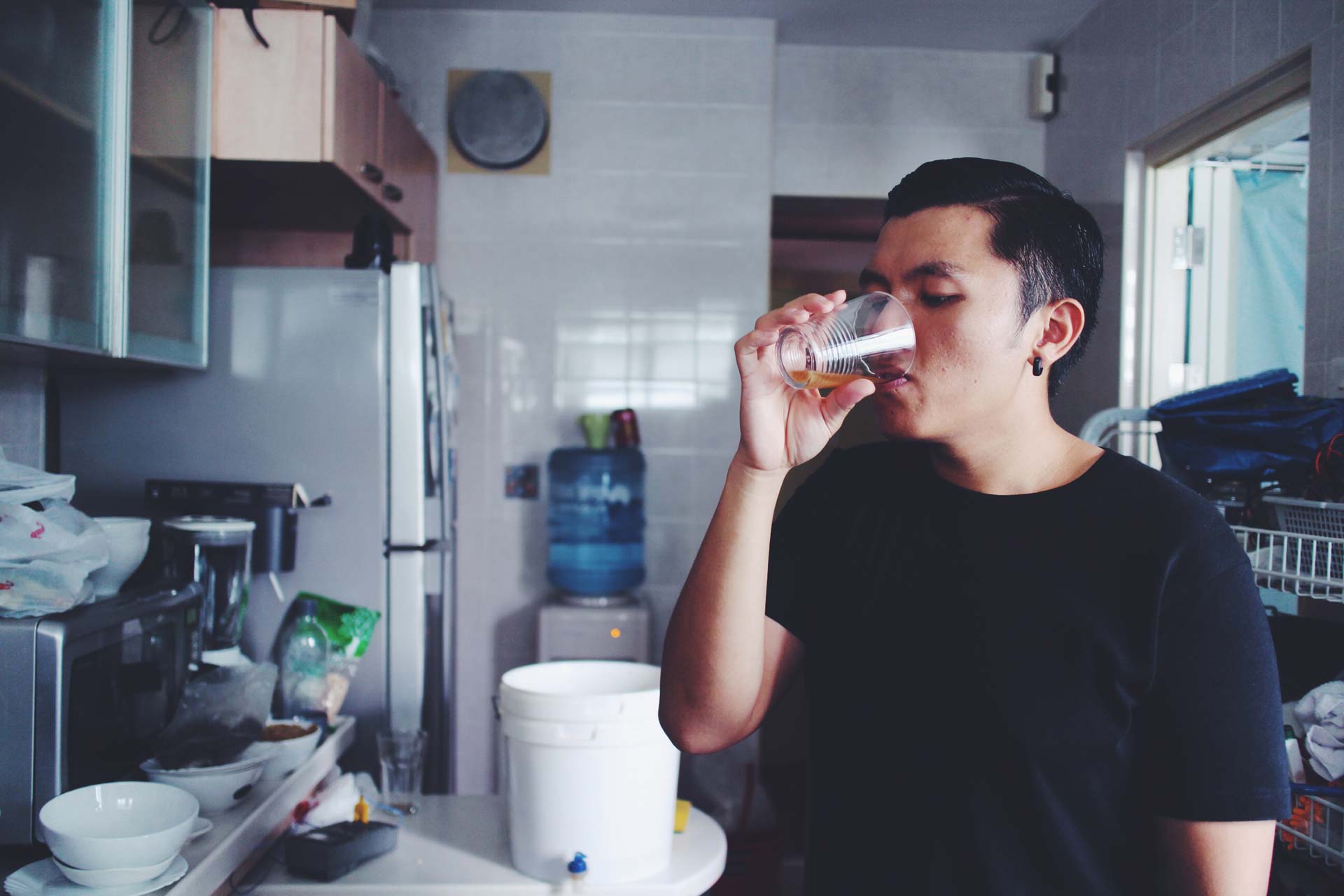 The process started with a bit of research on Jerome's end. After being introduced to the guy at the office and sending him on a quick research on beer styles (disclosure: I work in the same office as the Esquire Singapore crew, but had very little influence on the editorial direction of the article, apart from giving the laid out piece a quick proofread to pick out any homebrewing-related factual errors), he decided on a Belgian Strong Ale, and a Stout to fit with his aims of creating a manly beer as possible for the men's mag. Nick kicked the latter up a bit, adding a bit of local flavour in the form of a pandan and added body from a coffee – my favourite cold brew from The Spiffy Dapper.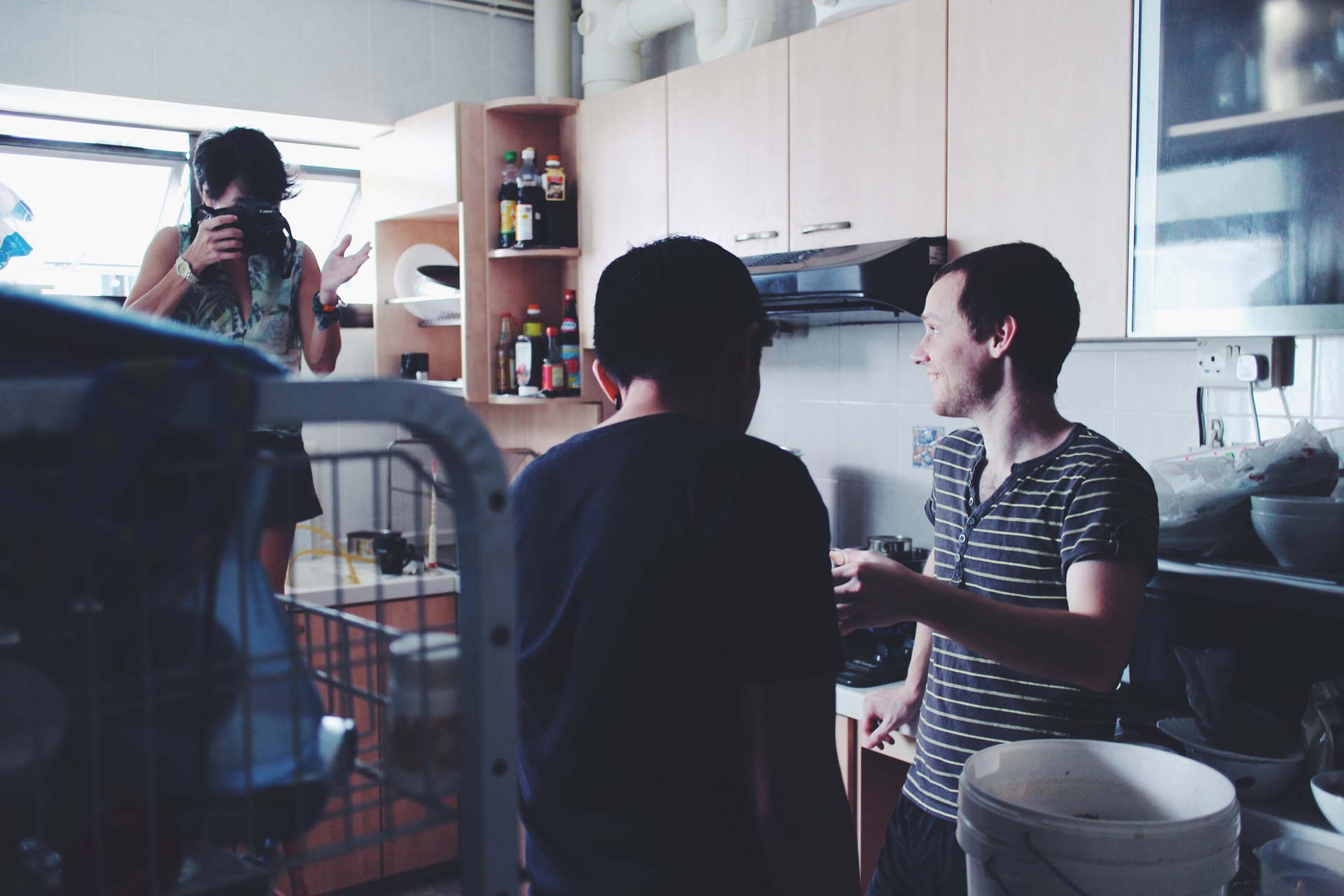 When brew day came around, Nick (and to a lesser extent, me) found himself having to flex smiles and pose for Jeri's camera, while giving Jerome a crash course on mashing, sparging and the boil on the Saturday afternoon.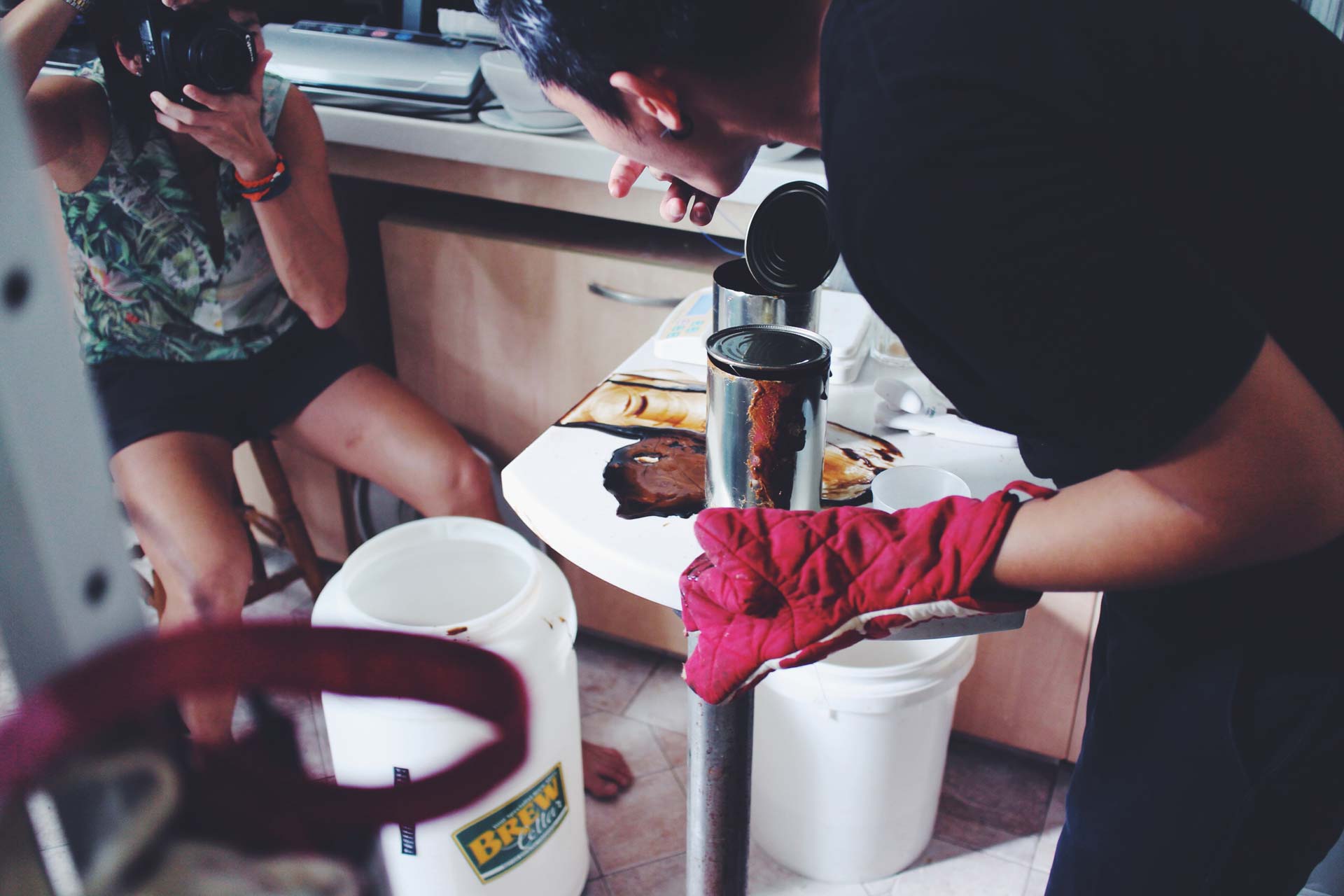 Jerome took instructions really well from Nick, though there was a slight mishap when he prised open the can of hot Stout extract – we encouraged him to have a lick, which he did for Jeri's camera, but of course, the reaction we got was something like, 'Whaaaat?! is?! this?!', coupled with a slightly hurt look of 'What did you just make me do!' Ahh, funny smells and tastes – all part of home brewing which we were happy to have Jerome experience ;)
In the end, with fermenter firmly shut and beer given its time to bubble and make happy juice, he returned once more to taste his brew and bottle the beers.
And we have a story. He also spoke to Neo and Hong Yee for the feature, and the result is a six page extravaganza in Esquire Singapore's September issue. Pick up a copy to read about his homebrew foray, and to see why our friends have been giggling while reading the story (hint: it makes mention of someone with an earnest face.)