The last year has seen us gain a little more exposure for our home brews and the craft of home brewing your own beer. We've been at it for three years now, and last week, we headed out to spread the word again.
The Great Beer Experiment's Corrine clued us in on CRAFT, a festival of crafters, slam poets and local musical talents taking place at A for Arbite at the newish Aliwal Arts Centre and we thought it would be the perfect opportunity to show people just how easy it is to brew a beer in a small space with simple things like a hot plate, a pot, some ice and a fermenter.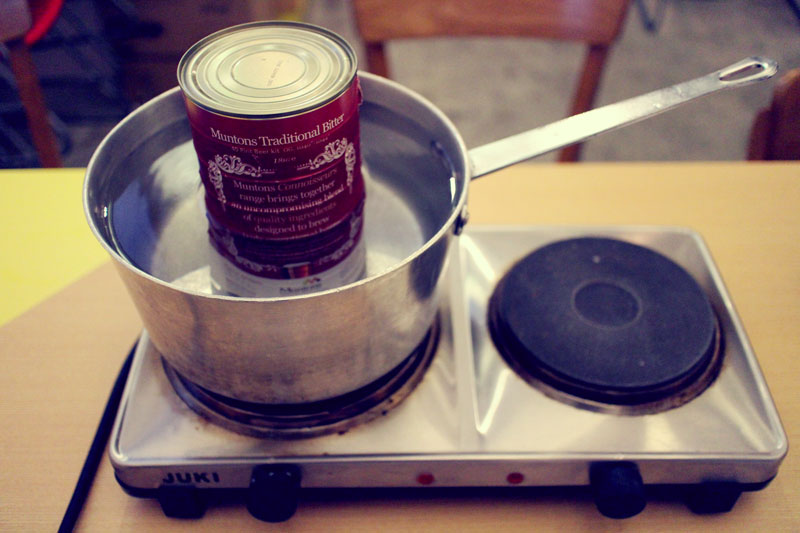 The brewing was back to basics for us then. We made an extract brew from a can of Munstons Traditional Bitter Nick purchased from Neo's and made the beer onsite at A for Arbite. Easy peasy stuff, except the water took awhile to heat – that gave us a good chance to speak to a few interested diners. The turn out was pretty small (our friend, Rachael, brought her pals Jessryn and Elisa though, and for that we're grateful) but we were happy to have meaningful conversations about home brewing, beer and the local home and craft brew scene. If we met at CRAFT, drop us a comment and say hi!
We have five bottles of the brew we made at CRAFT to give away. Named the Worker's Bitter (our tribute to Arbite), this English style traditional bitter is a malt forward drink laced with orangey Meridian hops. Leave us a comment to express your interest, and we'll get in touch with you to arrange a pick up.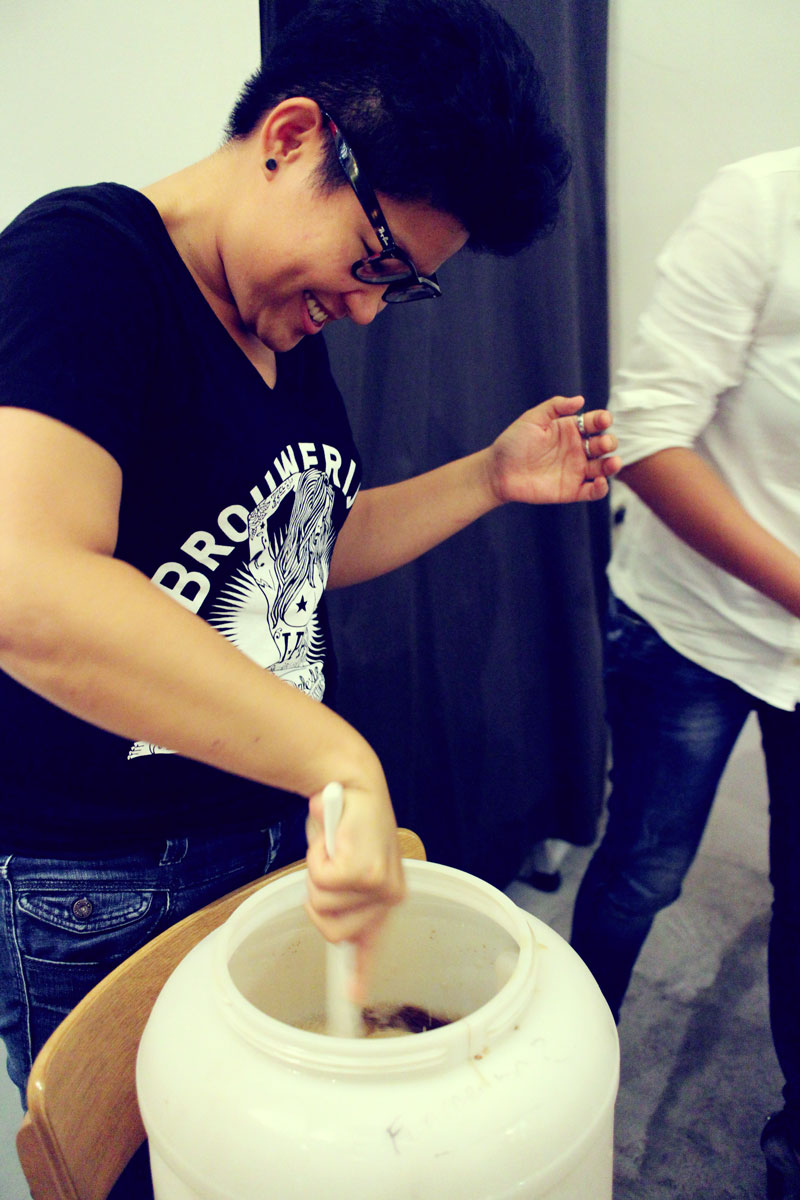 Thank you, Marc and Hayden for having us at Craft. Rachael, Jessryn and Elisa, thanks for popping by! :)