I managed to get two amazing experiences in one 30th birthday celebration this time it was CBC. The visit to CBC was more fortuitous than anything it happened to fall at the right time when we were in Europe and thanks to Mikkel we managed to get tickets we did try to get them online the day of the sale but they had sold out in 5 minutes. So armed with two tickets for the final session on Saturday afternoon we were ready.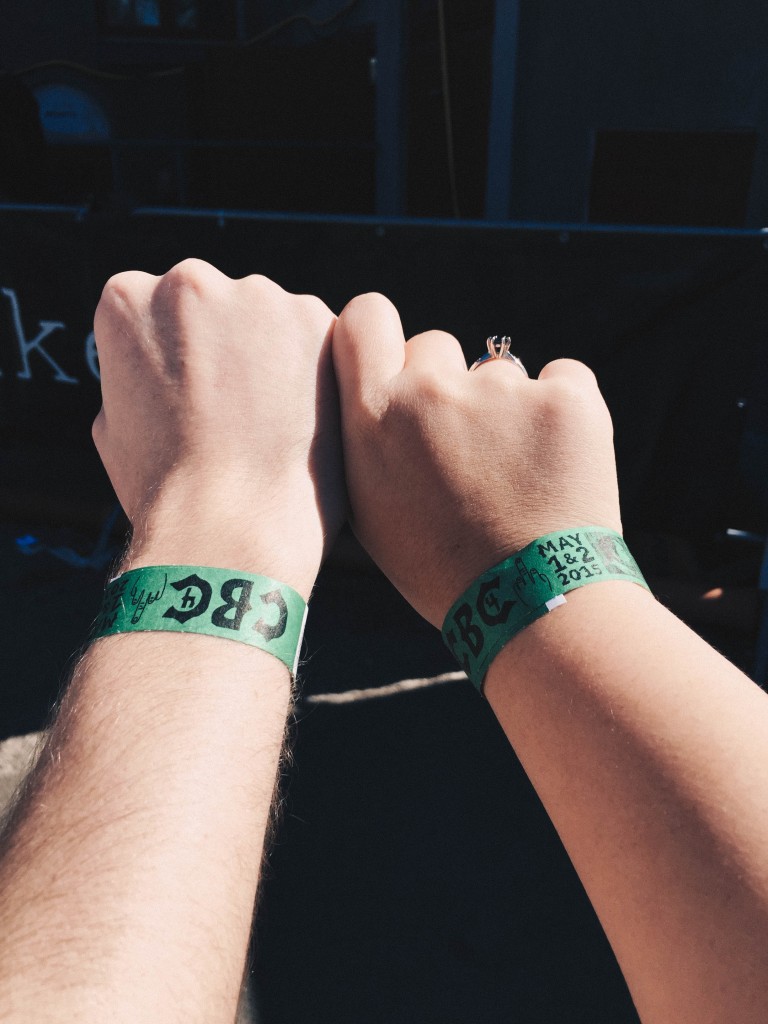 We arrived via an uber taxi which is pretty cheap in Copenhagen compared with other standard taxi prices. What we didnt realize is that we arrived an hour too soon. So we wandered round the local area we found a hogdog stand so we got a hotdog each for 30 crowns ($6), to help line our stomachs before the drinking ahead. We then wandered back to the sport hall where CBC was being held and notice a large que had started to form at the entrance. We joined this que in 15 minutes it started moving, which was for us to collect our entry packs, including a tasting glass and map of where each brewery was located in the sports hall.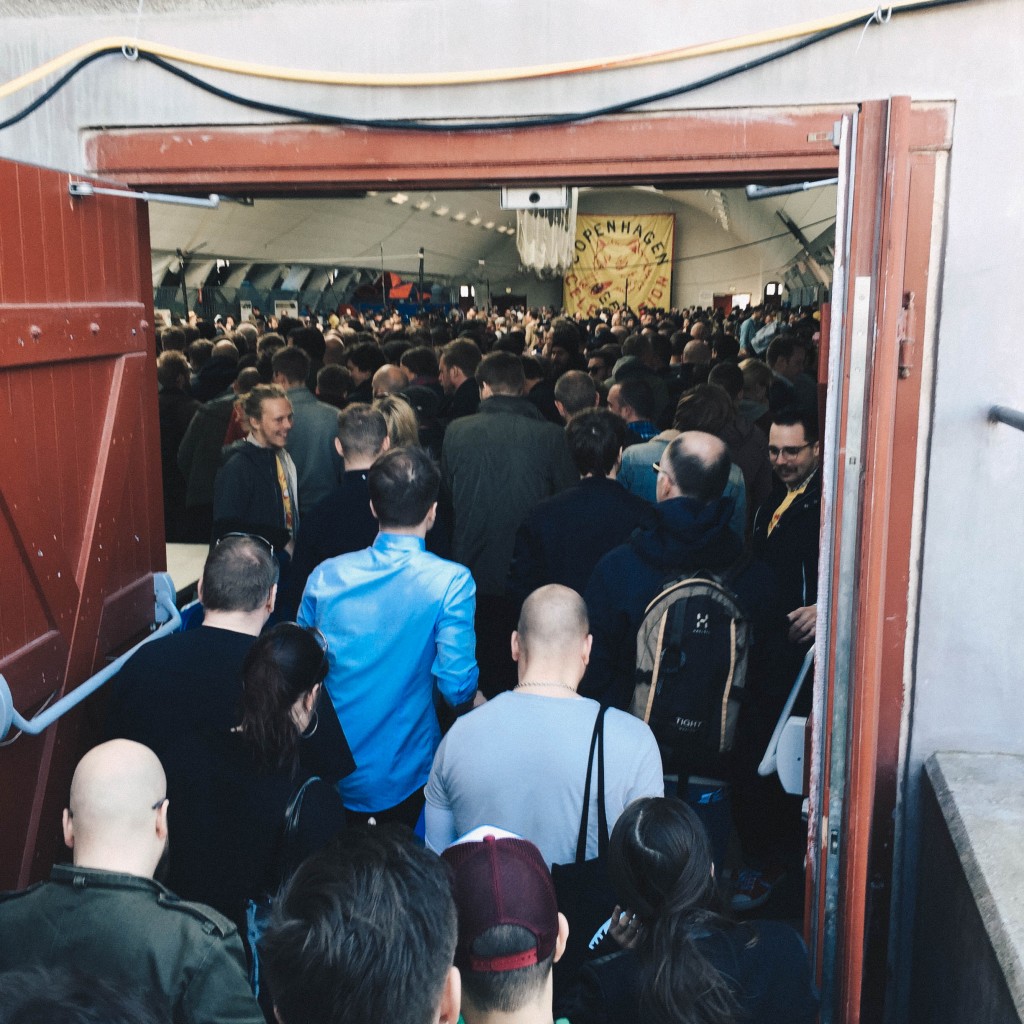 To my surprise the map indicated there were 52 brewers here each dispensing 2 beers each free of charge. This was really amazing as the website the week before indicated that only 9 breweries were confirmed to be attending. After studying the map and looking at the website to see what beers each brewery had brought we tried to make an action plan of what we wanted to drink there were so many beers on to taste we didnt know where to start so we decide to go with the sours. At this point two ques started forming one for the front door and one from the side. We did not know which one to get in so we got in the one for the front door. Looking around at the people going I saw it was mainly vikings with big beards. Me and Natasha must have been the smallest people there. I then immediately through this is a Cock Beer Cock festival so many men between the ages of 25 and 45. I thought craft beer was progressive and the demographics would be diverse. Alas it seems like the real ale drinkers only 20 years younger.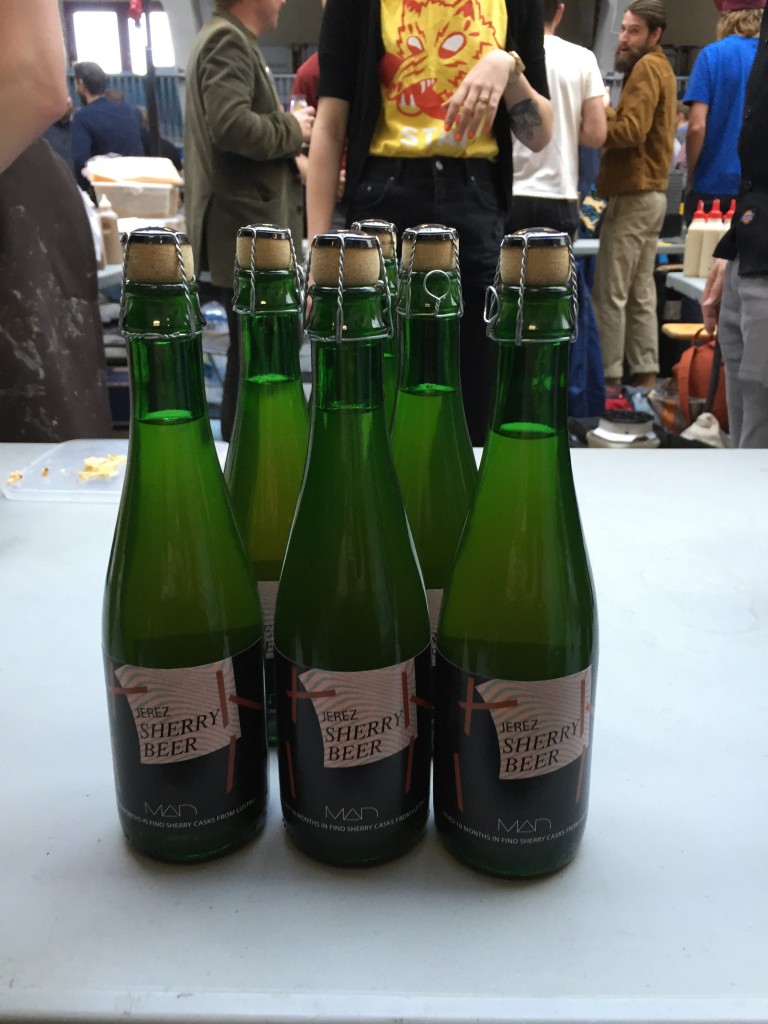 Another 15 minutes passed then it was 3.30pm and we were let into the madness. Once we got in there we realized everybody had crowded in the first corner, we wondered why then we realized that is due the fact three Floyd's is located there and everybody wanted there fill of Dark Lord vanilia. I can understand why as you can not get this shit in American except for one day Dark Lord day. We decided to skip the que and have a look round. The first beer we tried were by Mikkellers food beer arm Mads. They were two lambics aged in sherry barrels. There are three drinks I really love in this world they are Sours, Sherry and Mezcal. So these two beer were a two in one score I preferred the one aged in Olorosso barrels compared with the fino barrel aged one.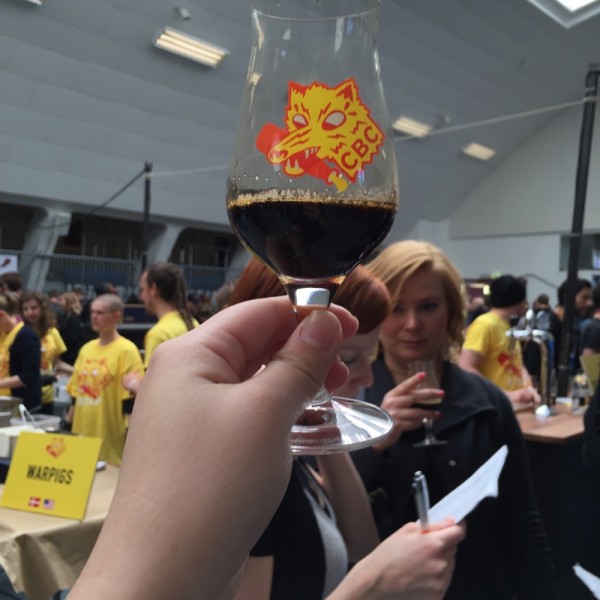 As we were consuming this lambic the pressure hit and we felt we must que for the Dark Lord in fear of it running out and missing our chance to taste it. So Natasha qued up for this one while I went to check out other beers. Here I stumbled upon Cigar City I heard great things about them so I just got what everyone else was getting which was there RIS known as Hunahpu. This was a huge RIS with flavours of vanilla and cinnamon. It was thick and creamy but the alcohol was well masked. A truly wonderful beer even knocks prairie bomb off top spot as the best stout I have had.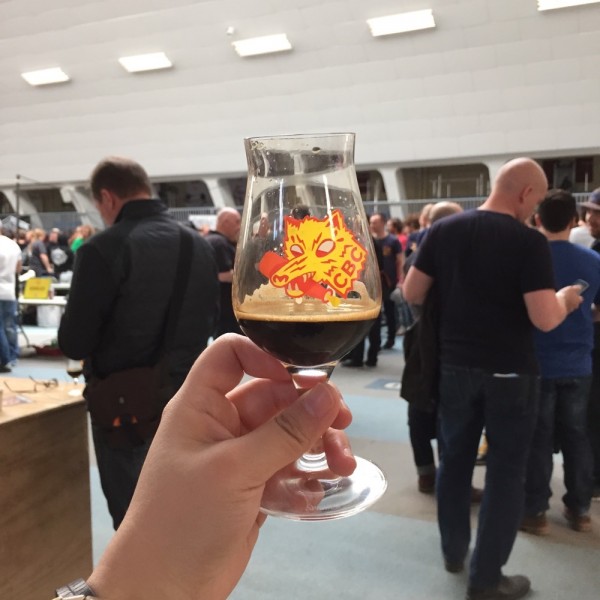 I then wondered around aimlessly trying to locate Natasha the sport hall was not massive but there was enough people in there that it was easy to lose somebody as dainty as Natasha in the sea of Vikings. Natasha actually found me and in here hand she was carrying the devils elixir Dark Lord. The hype around the beer is massive so I was expecting it to disappoint me and it did. I found it thin and very alcoholic, I could not pick up any vanilla either. It was more like roasty beer spirit than a true RIS the Cigar City was better. Natasha had a better experience with it than me. The hype is probably more caused by its lack of availability. I believe there are many beers in America that are equal as good or better, but because you can just get them everyday there over looked.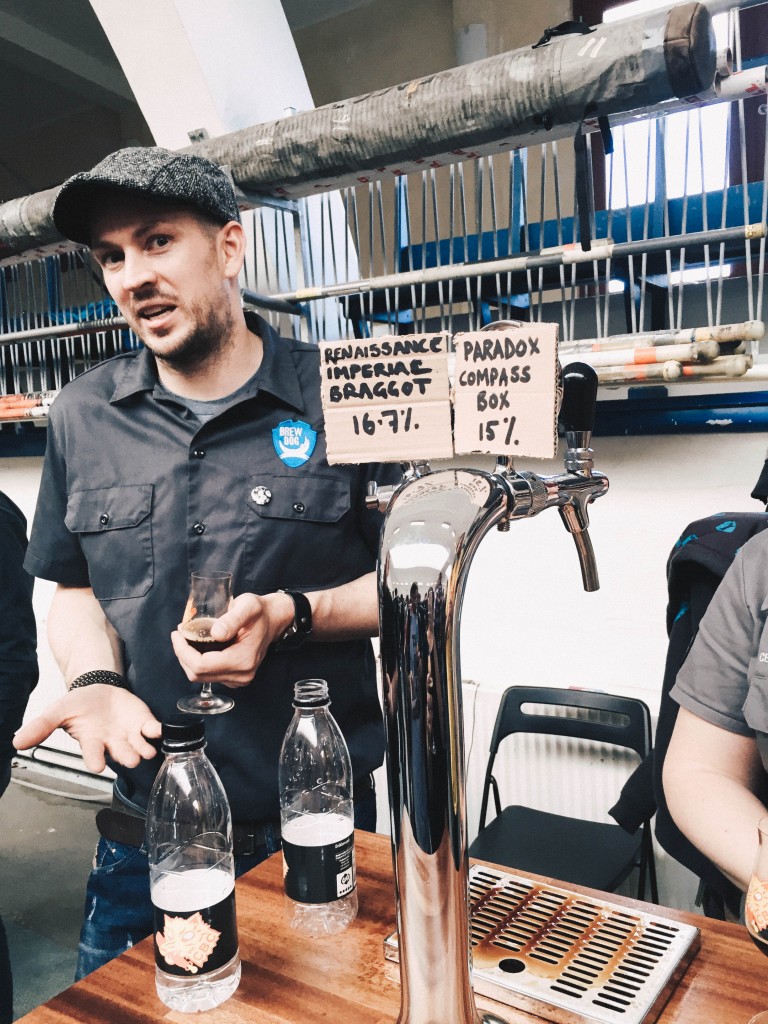 We went to the last session on the saturday afternoon and as you can see from the tap list the brewers saved there best beers till last. So it seemed like we went to the best session. As you can see from the tap list there was too many beers at CBC for us to talk about them individually so you can look at my Untapped beer list. Instead I will summaries my favorites: My favourite Blackberry Flanders; Close second Brekeriet Sour Amber; Most surprising Cachaça Barrel Barley Wine; What a combination (Brewed by Lan-xin Foo) Mud Cat With Orange Peel;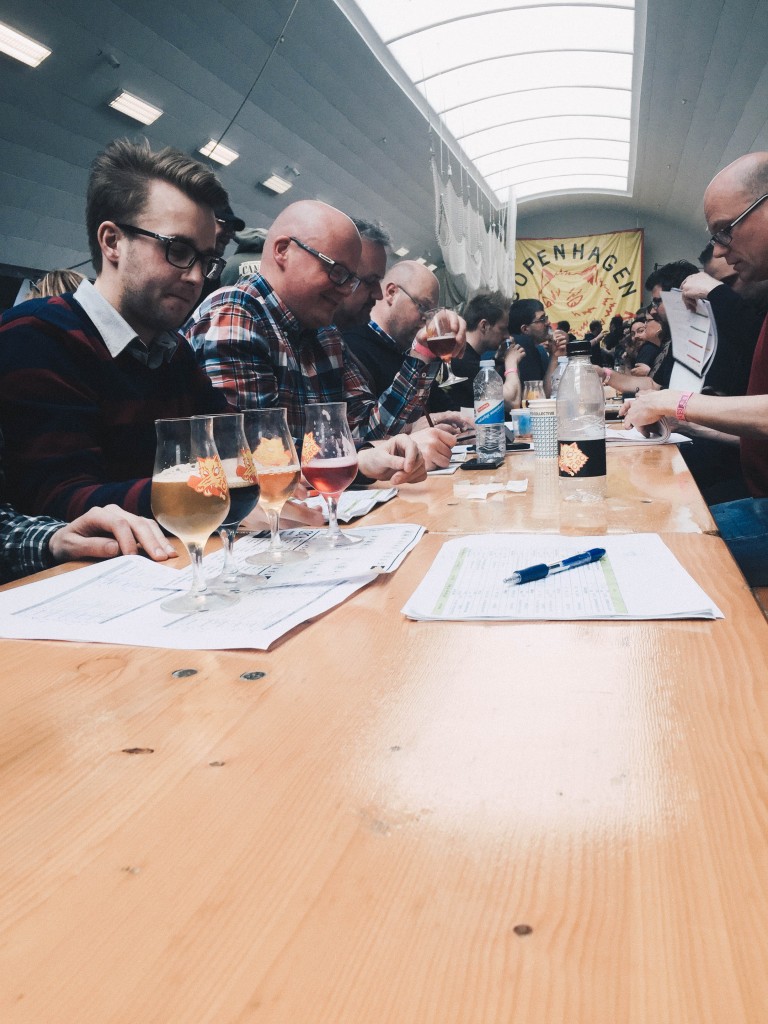 Apart from the beers there was some fruit wine made from cherries, hipster coffee and a 4 taps of mead. We are not big fans of mead so we kept away from it which in hindsight we probably should have tried as its meant to be much better than the sweat mead you can normally get a stores. There was also food to try from Warpigs so we go a spiced sausage on spicy red cabbage salad. It was pretty solid.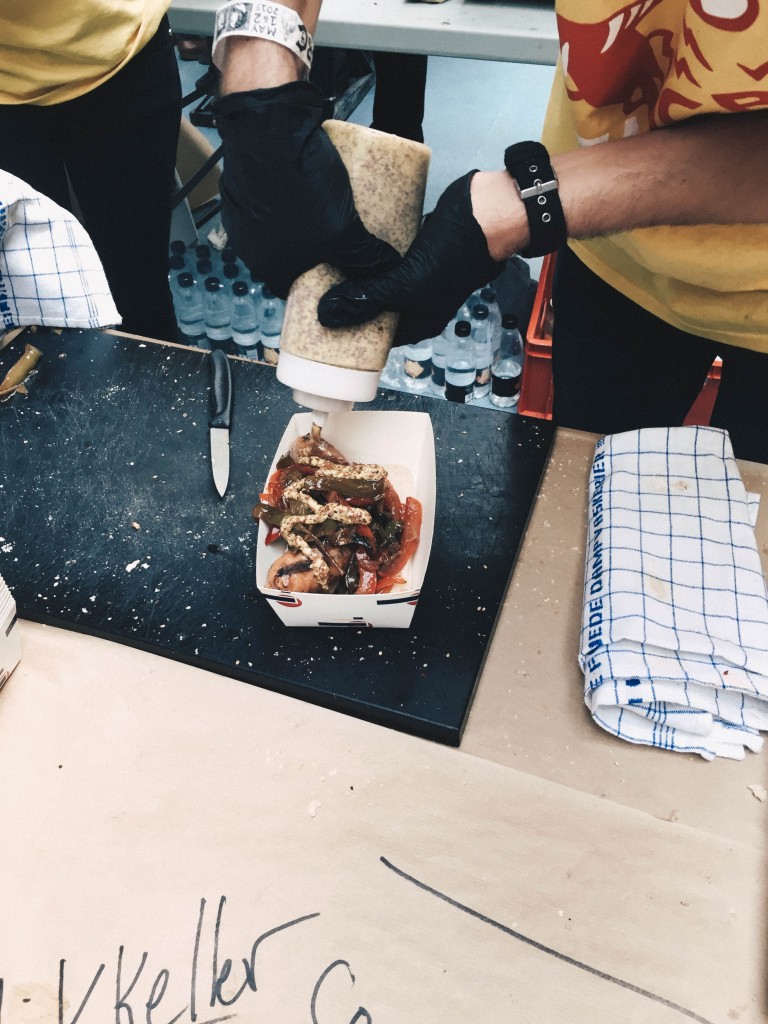 Except for all the wonderful beers what made this beer festival so much better than other ones I have been to is its organization.  This included limiting the number of tickets to 2000 per event this meant the venue hall did not get over full so it was possible to move around freely. This limitation in the number of tickets can be a double edged sword as all the ticket were sold out for CBC 2015 in about 10 minutes. The next nice feature of this beer festival everyone is given a small 100ml snifter for tasting this means you can just taste a little of each of the 104 beers available, which is exactly what you came to do not get pissed after you have had a few pints. The festival also offered places to pour away any unwanted beer and a water jet to wash your glasses. Again this is something every proper beer festival should have. The fact that each brewery only displays two beers each is a great idea as it enables more space for more brewers to come and show case there best beers. Apart from the great organization the people you meet there are super passionate about there beers so you can really geek out if you want to. If you get chance get tickets to CBC you will not regret it.